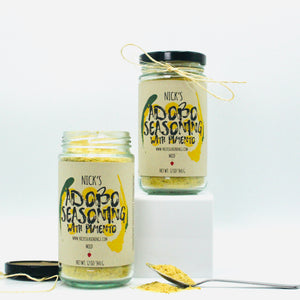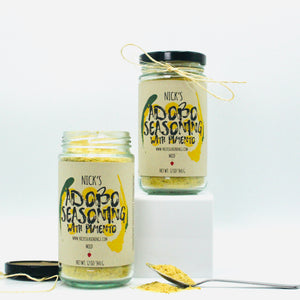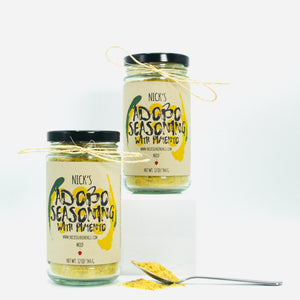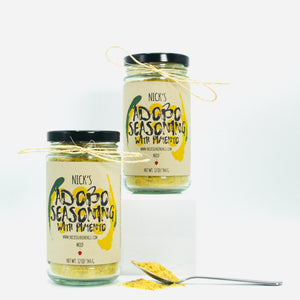 On Sale
Adobo Seasoning with Pimento, Mild 12oz.
A special blend of ground spices. Color shall be a deep, dark yellow as consistent as an agricultural product will allow. Aroma is sweet and similar to fenugreek with an after note of cumin.
Spices (including Turmeric for spice and color, Coriander, Fenugreek, Fennel, Chilies, Cumin, Cloves, and Black Pepper), Onion, Garlic, Salt and Monosodium Glutamate.